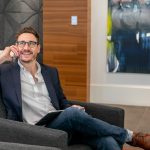 Andreas Ernst
Real Estate Advisor | DRE# 02028138
A little about me
Andreas Ernst is truly dedicated to providing exceptional, professional and comprehensive real estate services to his valued clients. As a specialist in the Acquisition and Marketing of Residential, Luxury and Investment Properties, his trusted counsel and thorough and competent representation is highly valued. He is intimately connected, knows the trends, and truly enjoys sharing his insights into the rich and charming character that the Greater San Francisco real estate market has to offer! In serving his local, national and international clientele with impeccable, first-class service, dedication and true advocacy, Andreas excels at creating an exceptional real estate experience.
With a smart, solution-oriented, consultative approach, Andreas is exceedingly proficient at educating and creating value as he skillfully leverages each opportunity to the benefit of his clients. Through his extensive experience in owning and operating a portfolio of investment properties; he is uniquely qualified to advise his clients on the critical issues involving their potential real estate investments. For sellers he creates and executes a dynamic marketing plan that effectively presents their property to the marketplace. Utilizing professionally produced photography together with refined staging services and a presentation in print and on numerous social media platforms and websites; he designs an impactful presentation that skillfully heightens each listing's visibility. When working with buyers, he carefully takes the time and attention to evaluate and prioritize his client's goals so that he may skillfully find a residence and distinguished setting that they will truly love. He carefully and accurately addresses each important issue of the transaction and offers valuable, real time analytical information and a more complete perspective of the current real estate market. He is meticulous in analyzing the investment potential of each property and is highly skilled in implementing effective measures that create additional value and increase the ROI.
Andreas' clients trust in his integrity, loyalty and insight, and value his timely guidance and expertise. Having grown up in Munich, Germany, Andreas holds advanced degrees from Stanford Graduate School of Business, Brandeis International Business School and a Bachelor's Degree from the University of St. Gallen in Switzerland. Through his understanding that real estate changes lives, he is deeply dedicated to his clients and thrives on the opportunity to make an impressionable and even transformative impact in their lives. His immediate accessibility, answers to timely questions and commanding, in-depth perspective, are all part of Andreas's distinguished style in providing an unprecedented depth of real estate expertise.